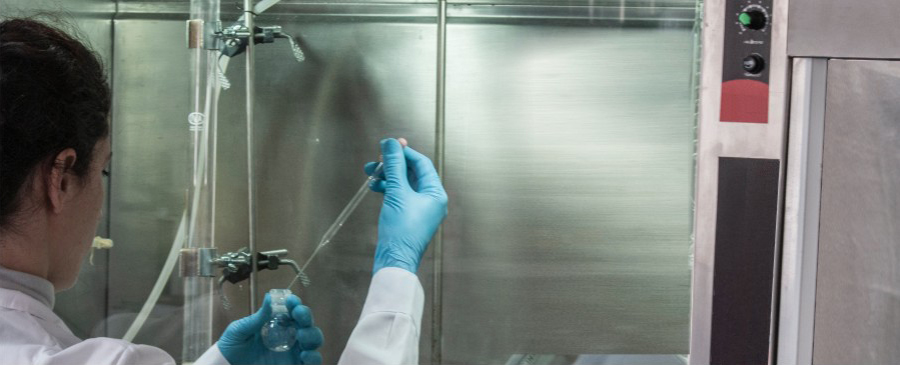 Mission
In Laboratorio Horian I+D, our mission, vision and corporative values inspire everything we do.
We are an innovative company in Biotechnology and Fine Chemistry areas.To achieve success of our business,weoffer products and services that benefit society as a whole. We are working in productive areas that are essential for societies growth and development and at the same time they help to improve people's quality of live.

Vision
To be a company that is integrated in the productive segment for continuously giving creative solutions within the Biotechnology and Fine Chemistry fields. All our challenges will be faced taking into account the environmental care need in order to achieve thesustained development of the worldwide society.

Corporative values
Weagree with values that guide the actions of the company to make it profitable, efficient, successful and socially responsible. We are dedicated to share corporative values expressed in Global Compact of United Nations not only between our staff members but also with our clients, suppliers and general communit

We do believe that key factors to achieve success are:
• Integrity
• Development
• Excellence
• Innovation
• Cooperation
• Flexibility
• Quality
• Responsibility

Integrity is what made us reliable. We really act as we think and it reflects our beliefs, that iswhy we fulfill with highest ethical principles when we do business. Agreements with our employees, clients, suppliers and public or private institutions as well as our specific work are made with full transparency and openness.

Development is not just growing; it should be based on respect to human being and foremostto human dignity.

The excellence guides us in the achievement ofnoble agreements, reaching novel knowledge and develop innovative ideas. We are committed with those goals, consequently we continuously invest in advanced technology and professional training of our staff members.

Innovation is our driving force and what is underneathnot only our products and productive processes, but also in business strategies that we apply.

Cooperation and mutual benefit are promoted in all levels and among all people we interact to, because we believe that are keyfactors to achieve successfulresults. Cooperation is only possible in environments full of respect, esteem and equitation; where all members communicate each other openly and honestly and respecting diversity in all its probable manifestations.

Flexibility is reflected in continuous growing of our productive capabilities; is what allow us to adapt to dynamic reality where nothing is constant but change. Our flexibility is also evidenced in our internal area, with our staff members, in our business strategies.

Quality is an essential value that we respect not only in our products but also in management and administration of our company.

Responsibility is reflected in our relationships with staff members, clients, suppliers and investors; in environment protection, in our business decisions. We are commitedin being an example of social responsibility.