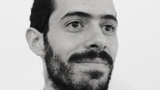 MATIAS MACHTEY
DR. EN CS. BIOLOGICAS
LIC. EN BIOTECNOLOGIA
Matías Machtey has graduated with a degree in Biotechnology at the Universidad Nacional del Litoral (UNL). During that period he specialized in molecular biology, protein purification techniques and enzymology. He was in charge at the production of biotechnological derived mainly recombinant proteins useful in the cosmetic industry, under University Services "(UNL). Matías then obtained a grant from the National Research Council (CONICET, Argentina) for his Ph.D. in Biological Sciences (UNL). His doctoral thesis was about the relationship between structure and function of enzymes related to carbon metabolism in autotrophic and heterotrophic bacteria.

In Laboratorio HORIAN I+D Matías works in quality control area, developing and validating analytical methods to characterize pharmaceutical biotechnological derivatives.